Unfulfilled Promises
Now Playing: Postal Service - Clark Gable
Topic: Globalization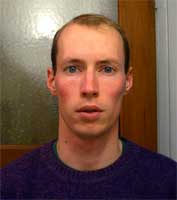 I promise, a follow-up to
last week's post
on the future of MSM: how microchunking and remixing is the future of media.
Rex Smith
emailed me back with positive feedback and good counter-point that I started addressing but will finish tomorrow. I also have some nuggets from my pre-Thanksgiving decompression session at Barnes & Noble that I'd like to mention: Briefly, they include:
China's influence on the humanitarian crisis/genocide occurring in Darfur, Sudan (via The Economist, try BugMeNot.com for access)
#1) "Chinese opposition made it difficult last year to take up Sudan's Darfur crisis at the UN Security Council. Similarly, China is not keen to allow the council to take up the issue of Iran's nuclear activities."
#2) "To make a point about human rights in China, he met the Dalai Lama, Tibet's spiritual leader-in-exile, at the White House on November 9th—but without press photographers, in apparent deference to Chinese sensitivities."
the future of music sharing is mp3 blog aggregators (forget P2P)
notes on what the Semantic Web really means

Currently Playing: The Avalanches - Since I Left You


Posted by cph19 at 11:37 PM EST

Updated: Wednesday, 7 December 2005 9:50 PM EST