MP3 Blog Aggregators Replace P2P
Now Playing: Metroplis w/ Jason Bentley - KCRW
Topic: Music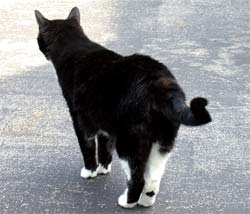 Although Marco spurred me to finally post on this subject, mp3 blogs, I first thought about a couple weeks back when Dennis launched
The Fire Through
on MySpace. I was trying to figure out other ways to freely publicize and share the music with the rest of the internet world, beyond just the MySpace community (which is substantial, don't get me wrong).
Then there was Jose asking me a couple weeks back, after I emailed him this hilarious remake of
Baby Got Back
(mp3), "how the hell do you find this stuff?" It's my job. Here's how I do it: lots and lots of reading and mp3 blog aggregators.
My music listening habits have changed a lot over the last two years, as I've shifted from discovering new music from the traditional radio to discovering music through internet radio (
KCRW
almost exclusively). Now my music acquiring experience has shifted from P2P to blogs, specifically mp3 blog aggregators. I've found a lot of great music from the increasingly number of blogs that I've started reading over the last year or so. More often than not, blogs will post one or two songs from a new or favorite artist to give you a taste of the music. You can link to the 30-second clips on iTunes but why not post a whole track and let your blog readers decide whether the artist's album is worth purchasing. I'm of the faith that a few tracks out there for download actually benefits artists.
But searching blogs for mp3 can be tedious (although I do enjoy it, it's like trolling the aisles of a used record store because you never know what gems you may find). Enter mp3 blog aggregators: